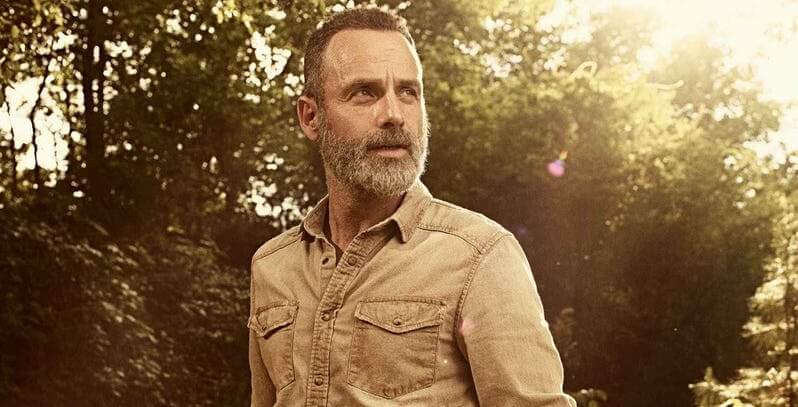 Andrew Lincoln's Rick Grimes may currently be AWOL in AMC's The Walking Dead, but we've already heard how the ever-grizzled Grimes was to star in his own trilogy of movies. And now, we have an update on said films.
Fresh from San Diego Comic-Con, it's been confirmed that said Walking Dead movies will, as hoped, be getting a big-screen cinema release. This trilogy will be distributed by Universal Pictures, although any set release dates have yet to be revealed.
Untitled #TheWalkingDead Movie. Only in theaters… @Skybound @UniversalPics pic.twitter.com/dAqlZYpw80

— The Walking Dead AMC (@WalkingDead_AMC) July 19, 2019
The last time we saw Rick, he was being airlifted to safety by a mysterious helicopter. Plot-wise, we don't know any specifics for this movie trilogy, yet one would have to imagine we'll pick things up somewhere after the rescue of Grimes.
Other speculation is that Danai Gurira's Michonne may be a part of these films, too. On that note, the actress has already confirmed that she'll be leaving The Walking Dead during the upcoming Season 10 – and many are hoping that the badass katana-wielding Michonne will head off to try and find Rick.
Expect more on all things The Walking Dead – both on the big and small screens – as we get it.